Achilles Ruptures in Dogs - Hunter's Story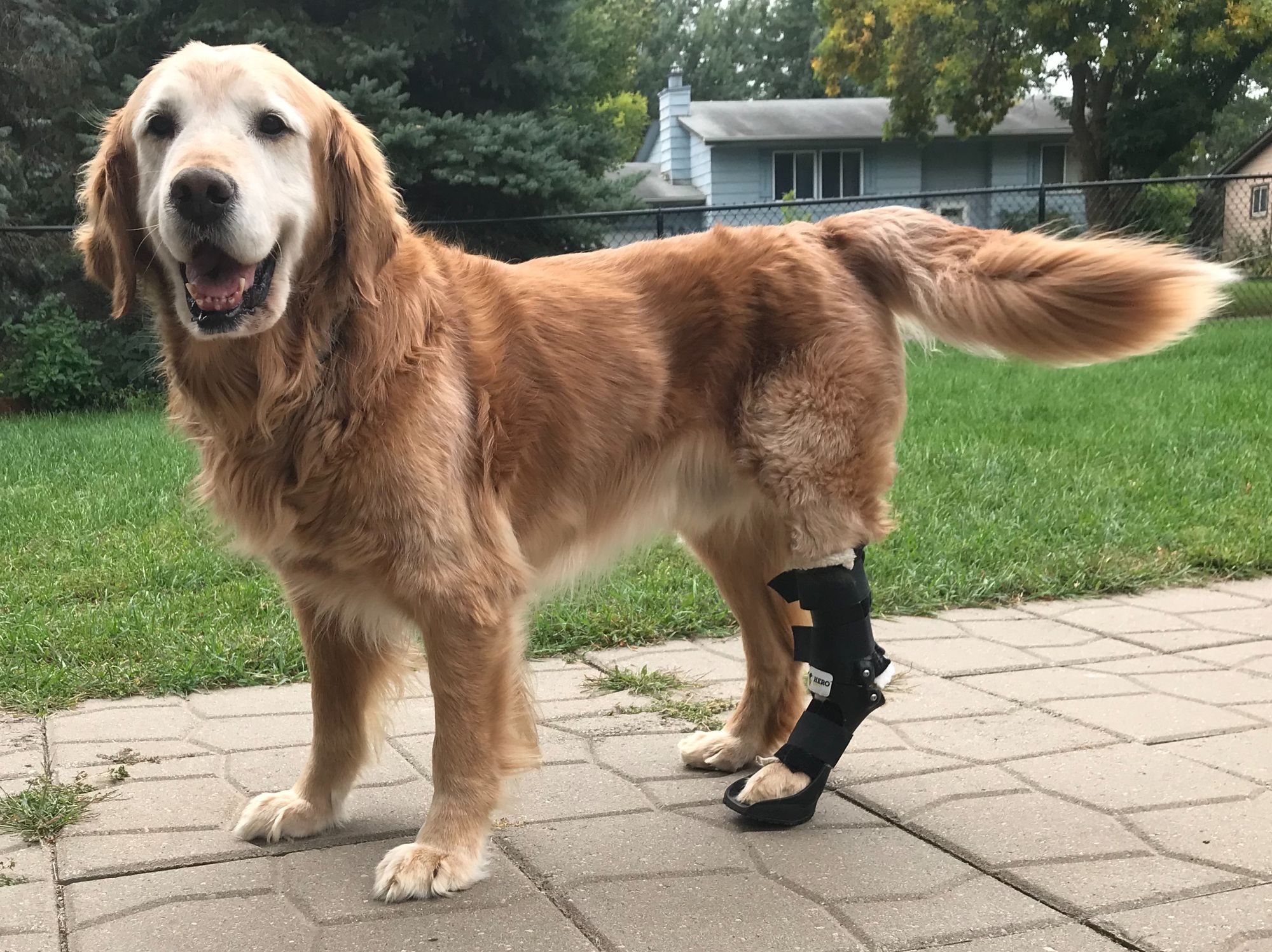 It's been a relaxing spring day at your house. As you leave the kitchen, you realize that your senior Golden Retriever is no longer by your side.
You look back to see him struggling next to the dishwasher, one rear leg caught under the sharp sheet metal edge. You act quickly. Minutes later you have untangled his leg and are confronted with a deep cut above his ankle.
Your mind races as you prepare to go to the vet. Is this repairable? How long will it take to recover? Who has the knowledge to help?
Hunter's Journey
This is what happened to Hunter, Amy's low key Golden Retriever.  Amy knew that he needed immediate attention and had the Achilles tendon on the back of his ankle repaired by a veterinarian.
Amy was told Hunter would be in a cast for 8 weeks and then start several months of physical therapy or "Rehab". During rehab the tendon would still be healing and would need support if Hunter was to go back to his normal play quickly. Who could help guide her through the healing process and provide a quality brace?
His Therapist to the Rescue
Luckily, Jolene, Hunter's rehab therapist at VCA PineRidge, suggested supporting the leg with a custom ankle brace from Hero Braces. Their team guided Hunter's through the process to create a brace to support his hock. This brace allowed Hunter to be more active right away and served to protect the Achilles tendon as he regained strength.
Amy felt wearing the Hero Brace gave Hunter more confidence to move and play during his recovery and now a year later he continues to do well. Even though Hunter has been given permission to go without his Hero Brace, "Hunter is more confident when he wears it," Amy noted and "Hunter won't jump or use stairs without his brace." He is "just as mobile now with the brace as he was before" his injury.
"His brace gives him confidence so he can let his playful spirit shine!"
Healing Achilles Injuries in Dogs
Achilles tendon injuries can be debilitating if left alone and even after corrective surgery the tendon is never quite as strong and can require continued custom support. Hero Braces has a custom Ankle Brace that allows your dog to play sooner and fits in nicely with traditional Rehab.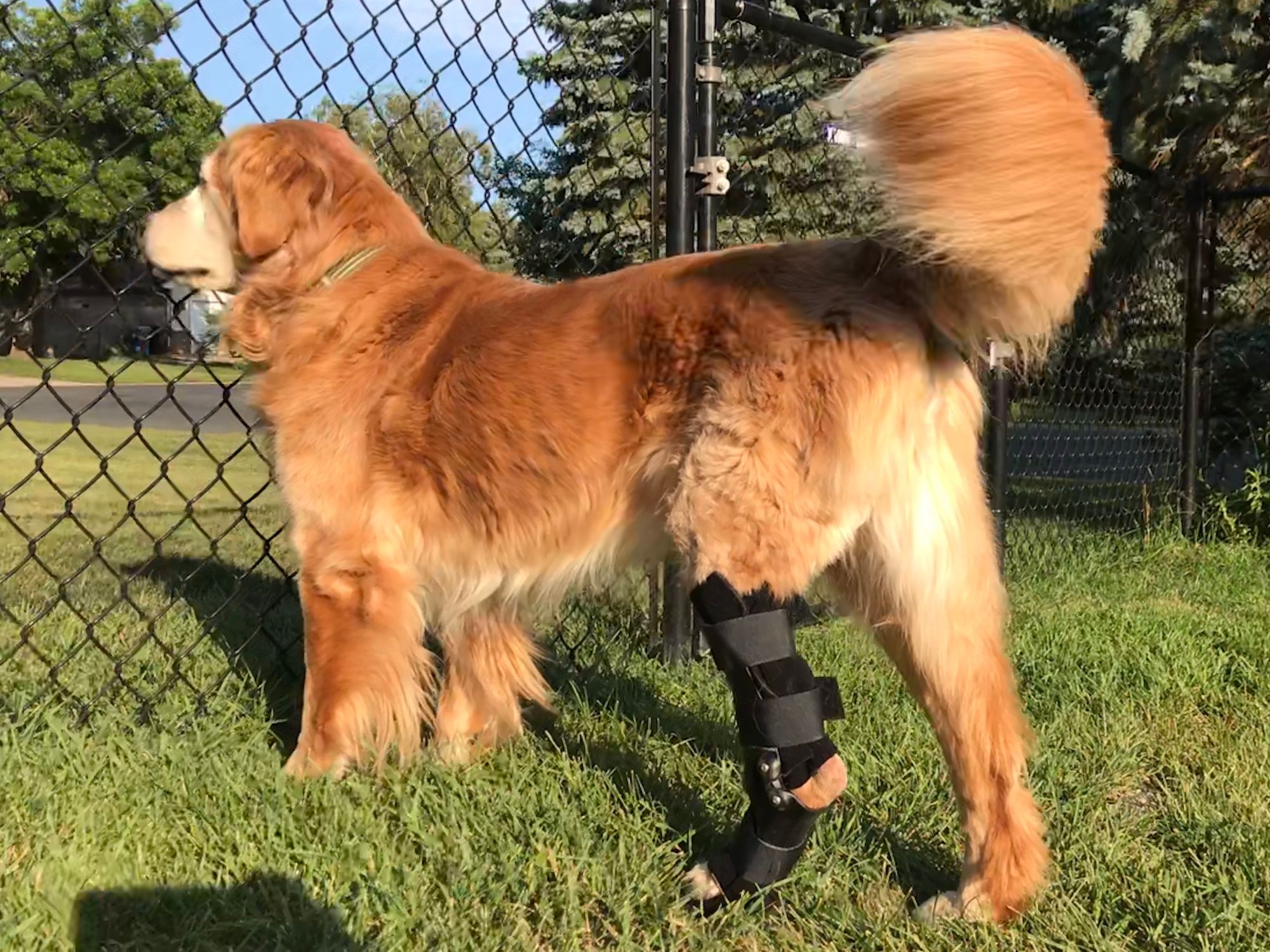 Although Hunter still wears his brace daily, many pets graduate and no longer use the brace daily or use it only when playing hard or going on hikes.  As an owner, it's comforting to know that Hero Braces is there to help speed recovery and prevent re-injury.
Does your dog have an Achilles injury? Consider a hock brace.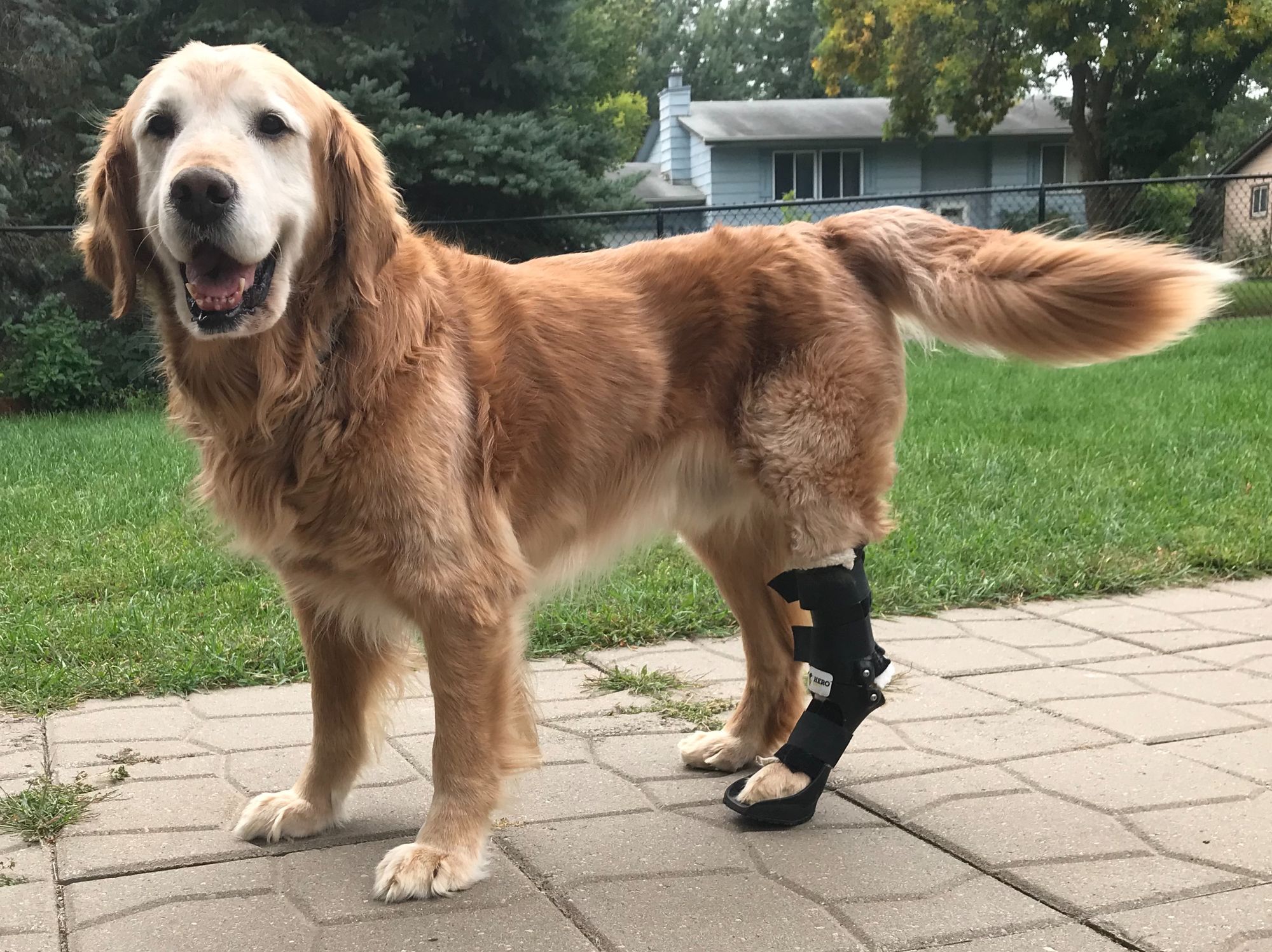 Update:  After a full life, our gentle souled Hunter recently crossed the rainbow bridge.  He will always be close to our hearts.  Hunter's mom Amy made a beautiful video of his life.  Please watch it here.