Hero Dog: Farley's Story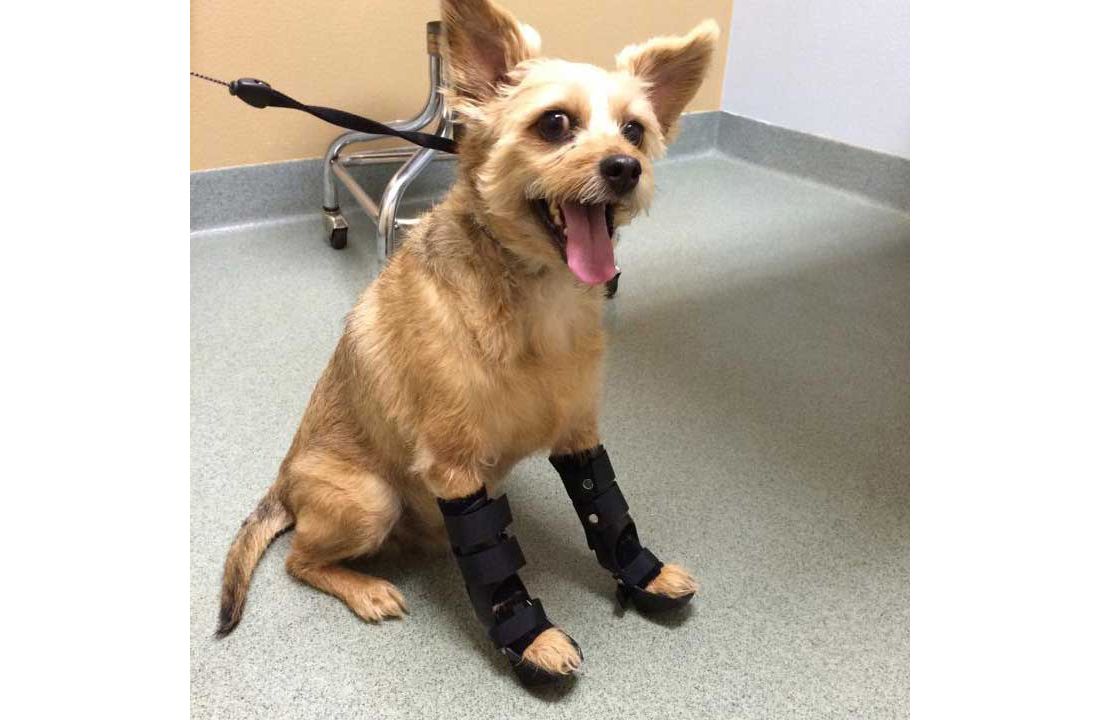 We like to think of all of our Hero Dogs as superheroes. Their special powers include tennis ball-catching, squirrel-chasing, end-of-day snuggling and empathy. Their super powers do not include flying off a roof.

Farley is a 7-year-old Mini Pinscher/Poodle/Shitzu and has been Talena's best friend since he was just 8 weeks old. Farley and Talena were visiting family in Wisconsin this past July when Farley decided to try out his superhero skills. In a single bound, he tried leaping off a walk-out roof that was undergoing repair.

Talena was devastated. Farley fractured the carpal in his front right paw and hyper-extended both of his front paws so badly that he tore the ligaments and tendons. He was in so much pain that Talena knew she would do anything she could to help her little guy.

Farley's veterinarian recommended surgery, carpal arthrodesis, for both of his legs. But at an approximate cost of $6500, Talena knew it just wasn't in the budget. Farley's vet then recommended Hero Braces for both of Farley's legs.
So far the carpal fracture in Farley's right paw has healed, and his doctor is thrilled with the progress that he is making with his leg braces. He will be checking Farley again in November to see how well the scar tissue is forming around his joints.

Talena is very happy with her Hero Braces and the fact that Farley is getting around great in them. Farley is just happy that he can continue to play and have fun with Talena and continue to fight evil every day. Especially squirrels.