Bohdi, Got Her "Silly" Back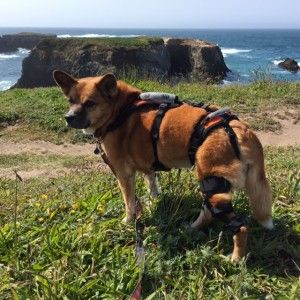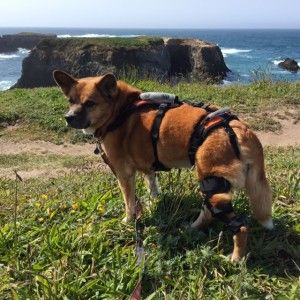 Bodhi is a survivor. She's a 14-year-old, lovable Cattledog and has been battling cancer for the last year and a half. She's been through two surgeries and two rounds of chemo, but nothing can keep her down. Literally.
A few months ago, Bodhi was playing in the backyard when she made a quick turn and immediately yelped, falling to the ground in pain. Doctors determined that she had completely torn her back left ACL. She was unable to put any weight on it at all, with all movement excruciating. Bodhi need to be carried around everywhere, even outside to relieve herself. This was another obstacle to a dog who has already gone through so much.
Because of Bodhi's cancer and her age, her oncologist recommended against surgery since it would require months of rehab. Out of options, the family considered putting Bodhi down. Then her chiropractor suggested a Hero Brace as an option. She had seen success for other clients and referred the family to Dr. Annette Richmond in Carmel, CA.
Dr. Richmond examined Bodhi and created the cast for the brace. After three weeks, the brace for the ACL tear arrived. It only took a day or so for Bodhi to get used to the brace. Now she wears the brace from morning until just before bedtime and has about 80% of her mobility back.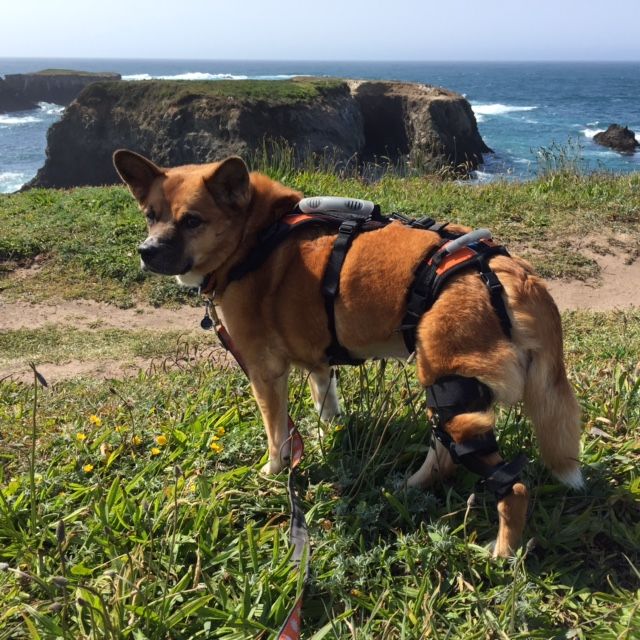 Bill, Bodhi's owner, reports that her attitude improved immediately, and her quality of life has returned. "Shortly after she started wearing her Hero Brace, she got her "silly" back and is thoroughly enjoying her golden years," Bill says. "I just wanted to say thank you for such a great product. I can't speak highly enough of the results."Bohdi has overcome so much in her dog life. We are happy to be a part of her survivor story. Go. Bohdi. Go