Hero Dog: Kepa's Story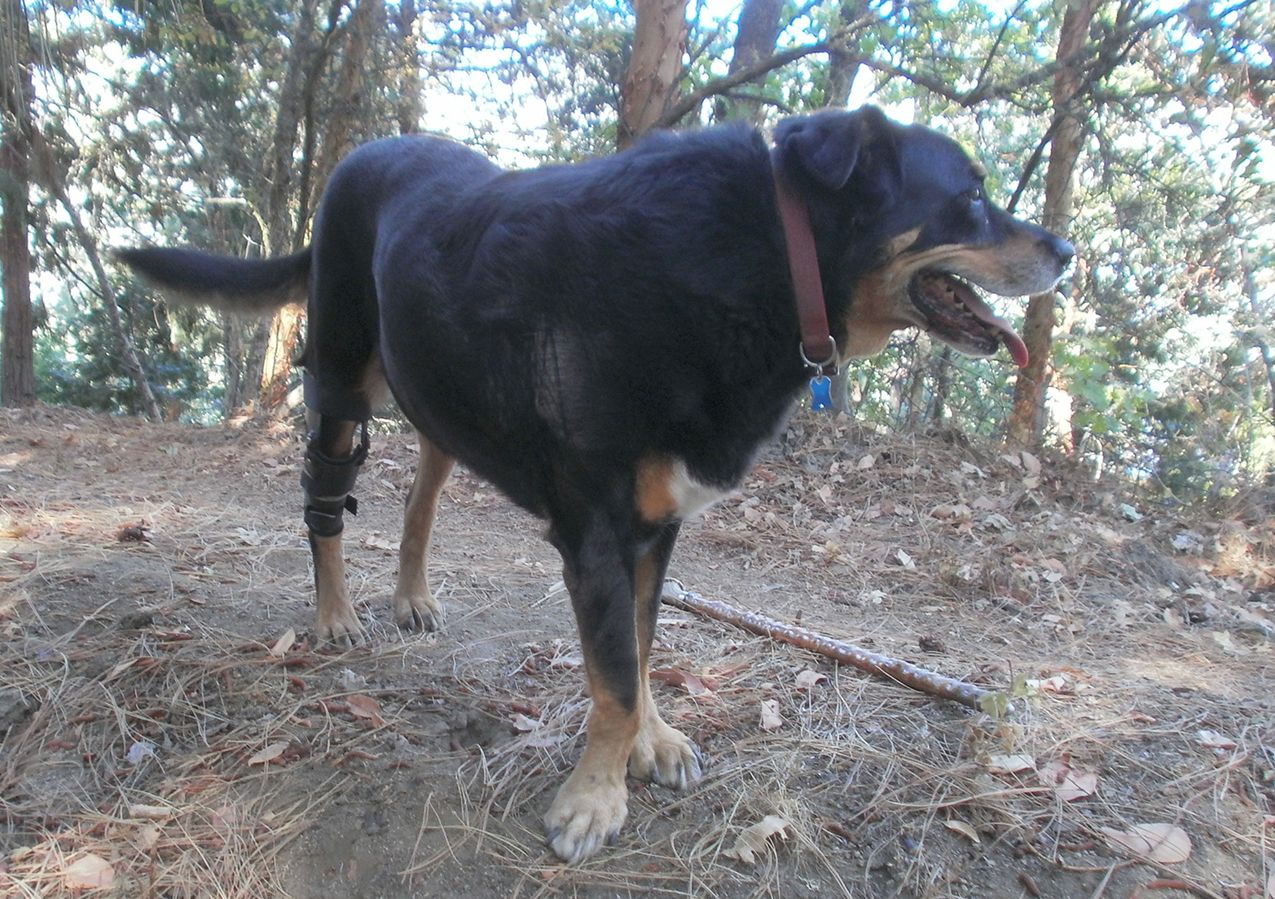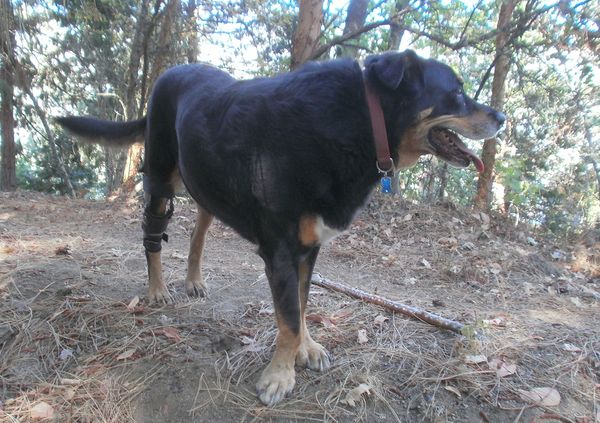 They first saw her as a puppy at a shelter, six months old and full of puppy-ness, all licks and tail wags. They weren't sure but guesses were that Kepa was part Rottweiler, part German Shepherd, part grizzly/teddy bear.

Two years later, Kepa found her permanent home with Rich and Diane in Ashland, Oregon. One of the perks to living so close to the border of California and Oregon is the network of superior hiking with close proximity to three mountain ranges. Rich and Kepa have spent many hours over the past 10 years soaking in the gorgeous scenery on the Pacific Crest Trail.

Recently, Rich thought he noticed Kepa favoring one of her rear legs, but didn't know if maybe she just strained a muscle or had another minor issue.

Their family friend, who happens to be a mobile veterinarian, came to visit and diagnosed Kepa with a torn ligament in her knee. Because the vet also discovered some other physical issues, they agreed that surgery was not an option for Kepa.
Rich worked with his veterinarian to research options for Kepa and happened upon Hero Braces (formerly Ace Ortho Solution). He was particularly attracted to the fact that a dog can recover from their CCL injury and still remain mobile.

Rich didn't have to give up sharing his walks with his dogs. Since Kepa has gotten her brace, Rich has noticed no limping. The biggest difficulty she experiences is climbing over the other dogs in the rush to get out of the car and onto the trail.

Rich has become such a champion for Hero Braces that he tells everyone they run into on the trail, "It has worked out so well. You wouldn't even know she's had an injury. Monica and the crew at Hero have been so great to work with. It's so simple to put on and then, off we go!"

Rich and Kepa have been able to maintain their hour and a half walks, and while some days Rich feels like he could just keep going and going, enjoying all that Mother Nature has to offer, Kepa does eventually want to return to the house and her end-of-the-hike bone.

Well, who can blame her? Who doesn't love a little treat after a job well done?