Kuli & the Christmas Tree Farm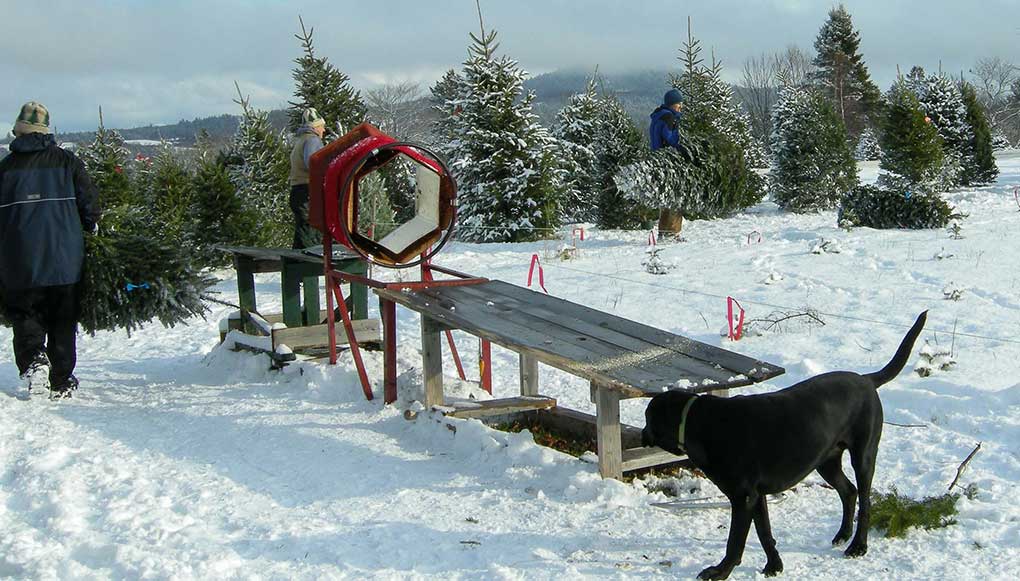 For years, families would celebrate tradition and travel for miles to get their annual Christmas Tree at the Clapp Christmas Tree Farm off the coast of Maine. Waiting, with tail wagging to welcome them and help each family find the perfect fir, was Kuli.
Kuli is a beautiful 10 1/2 year old Black Labrador Retriever who for years has loved to run and play at the Clapp's Christmas Tree Farm, helping families pick out the perfect tree to celebrate the holidays. One December afternoon in 2008, she was out playing amid the trees when she somehow ruptured her Achilles tendon.
Her owners, Kathy and John panicked. Kuli is the 3rd member of the Clapp family, and they could not stand to see their dog in pain. Their veterinarian, Dr. Greg Thibodeau recommended surgery, so they drove almost three hours through a northeastern snowstorm to Norway, ME for the procedure. Unfortunately, the surgery did not work. The surgeon, Dr. Todd Gauger of Norway Veterinary Hospital stated that there was nothing more he could do surgically to help repair Kuli's leg. The situation looked grim.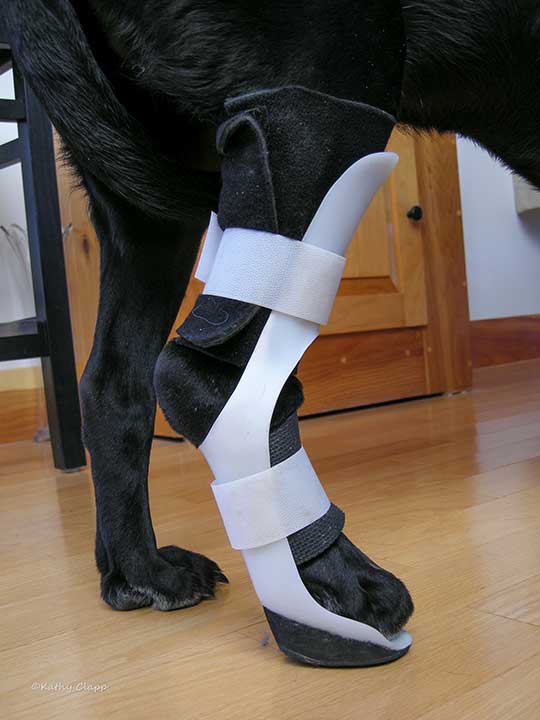 Dr. Gauger had heard about something new that was being talked about in veterinary circles and thought it was worth a chance. He called Hero to request a casting kit to be sent to Dr. Thibodeau in Blue Hill. He sent the cast off and a short time later, Kuli received her ankle brace. This is the first time anyone at the veterinary clinic had ever heard of bracing for dogs, and Kuli was soon the poster child for the concept.
Proper fit is paramount when determining whether a brace will help or not. If a brace does not fit properly, it will not only fail to help a dog to recover, but it can also cause more physical problems. That is why having a custom dog leg brace and a good cast is so important. When Kathy and John sent the pictures of Kuli trying on her brace for the first time, Ben from Hero was not satisfied. He made another brace for her immediately in order to guarantee the perfect fit.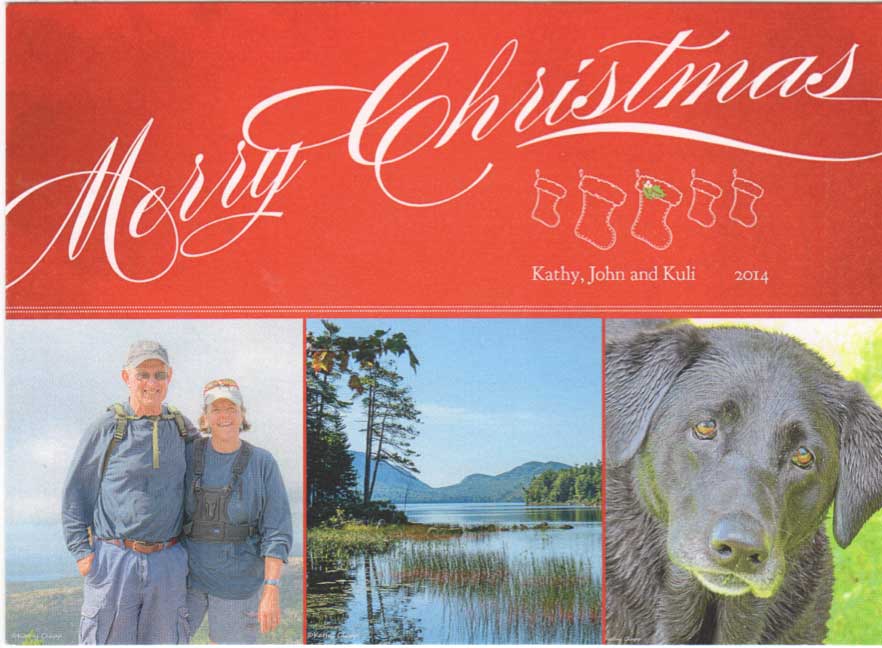 "We think the world of Ben," says Kathy. "The brace helped Kuli so much." Kuli was able to begin walking and playing again, even wearing out the brace's Velcro a few times during the past 5 years. She has gotten to the point where she doesn't need to wear it any more and continues swimming every day in warm weather.
The Clapps are so grateful for the second chance Hero has given Kuli that they send Ben and the team a Christmas card every year to keep them up to speed with what the family is doing.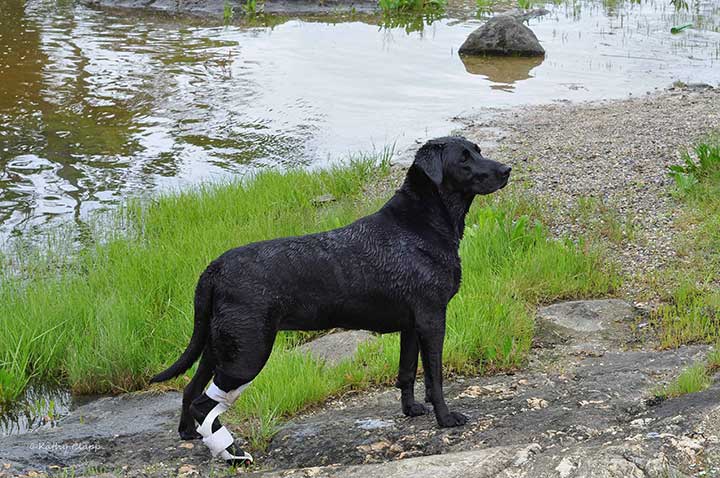 It's been a joyous 10 1/2 years on the farm, but eventually all dogs get to the point when they need to slow it down just a bit. This year Kuli has decided to enjoy the season from a different perspective; underneath her very own Christmas tree with a warm blanket, twinkling lights and the comfort of the season.
Enjoy your break, Kuli. You deserve it.
Wherever your Holiday traditions take you this year, we hope your family pet can be with you.
From our pet to yours --
Merry Christmas and Happy New Year!