Hero Dog: Luke's Story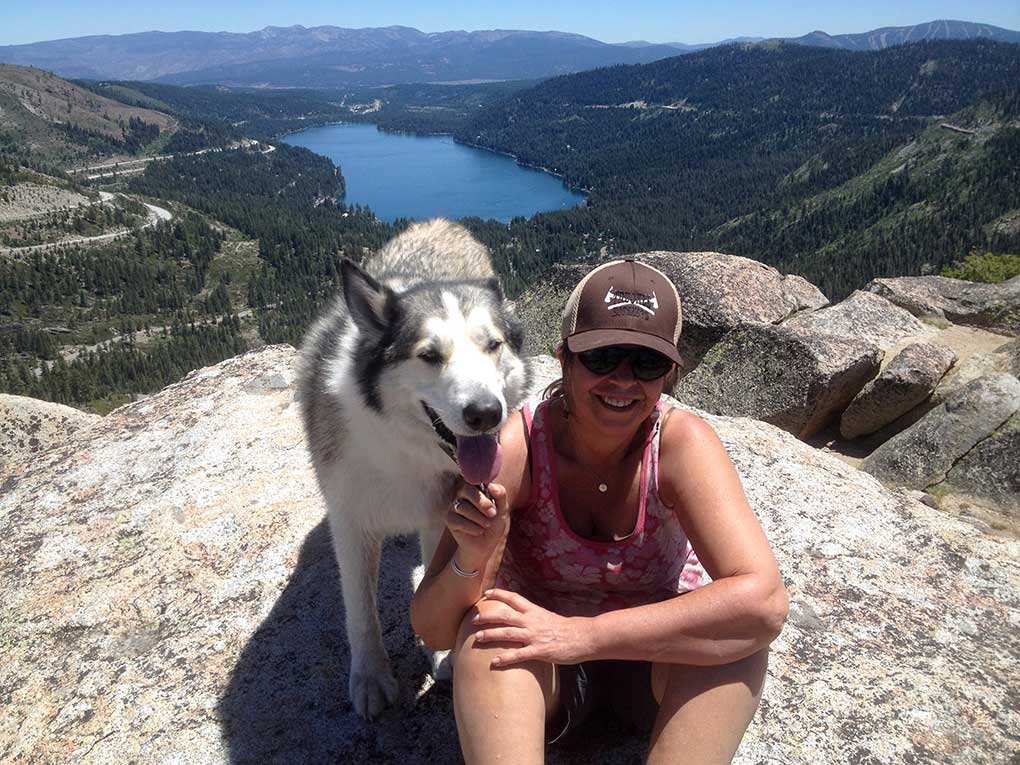 Luke's story makes him sound like the perfect adventure hero.

He was born in the cold, icy fjords of Alaska. His mother was fending for herself in the wild when rescuers were able to save her pups from a life of uncertainty. Luke is a Malamute, Husky, Akita and wolf mix who, at 10 weeks old, moved to California to start a new life with Terri.
That's when the adventure really started.
Terri and Luke were inseparable for a year and a half. Hiking and exploring the Sierra mountain range and getting into all sorts of trouble together.

Their story took a tragic turn three years ago when Luke was struck by a car resulting in a fractured pelvis. A specialist surgeon was able to repair it with a titanium plate, but Luke began to experience sciatic nerve pain. Terri was unsure if the damage developed from the accident or as a result of surgery. To alleviate the pain, the surgeon recommended amputating Luke's leg.

Terri would do anything for her best friend, but she wanted to do whatever she could to save Luke's leg. She just so happened to have friends in the veterinary industry with some alternative ideas to eliminate Luke's pain and avoid amputation. Jackie Woelz from the University of California-Davis began a treatment of physical therapy. Wendy Robinson, DVM of Tahoe Integrative Veterinary Care in Truckee, CA added a series of acupuncture. The series of treatments were able to restore enough muscle mass to Luke's leg which had atrophied due to lack of movement.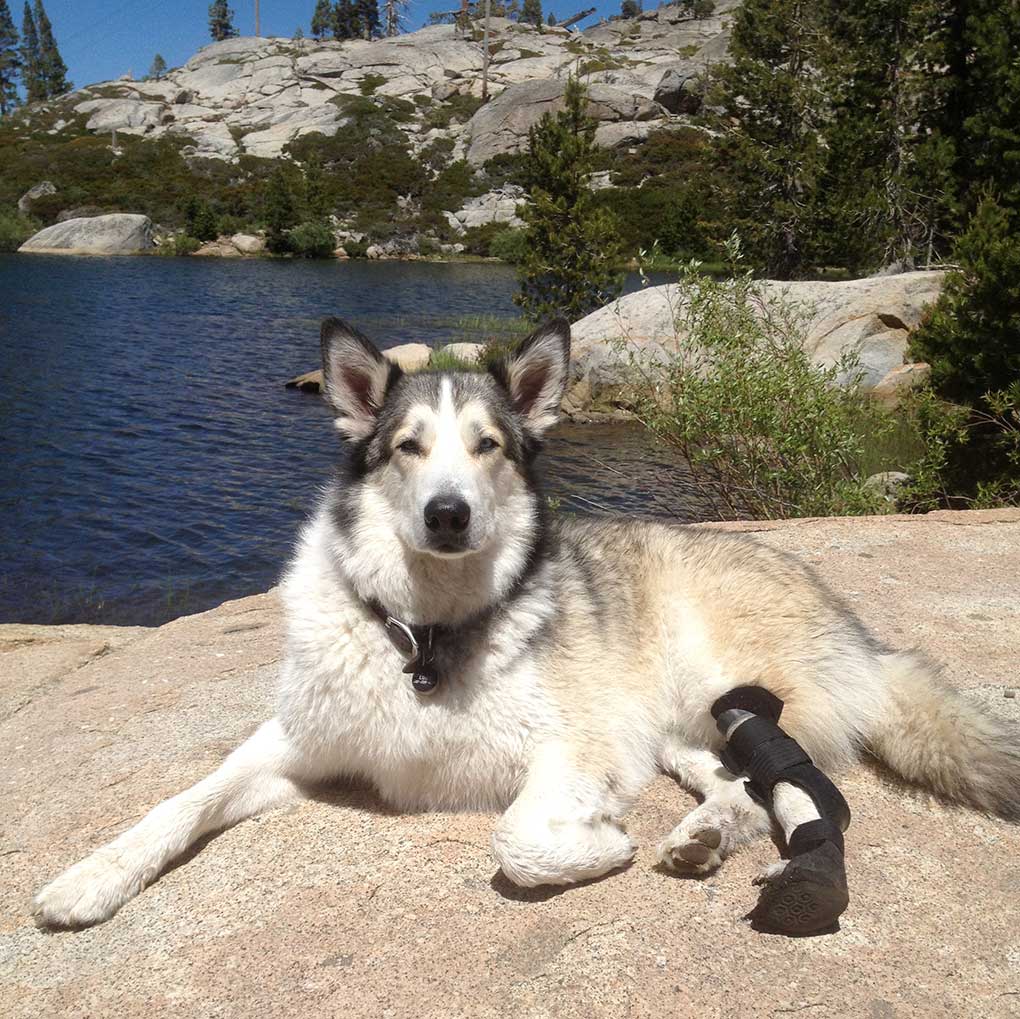 Six anticipated months later, when he was strong enough, Luke received his Hero Brace. Almost immediately, Luke took to the brace and hasn't stopped running, hiking, swimming or enjoying life for the past three years.

"Without Ben and Hero (and Monica!) Luke probably would have lost his leg," Terri explains. "Life would not have been much fun. Thanks so much for being out there Hero!"

Terri looks forward to the next chapters in their story and the many adventures that await.