Leaving a Smaller Carbon Paw Print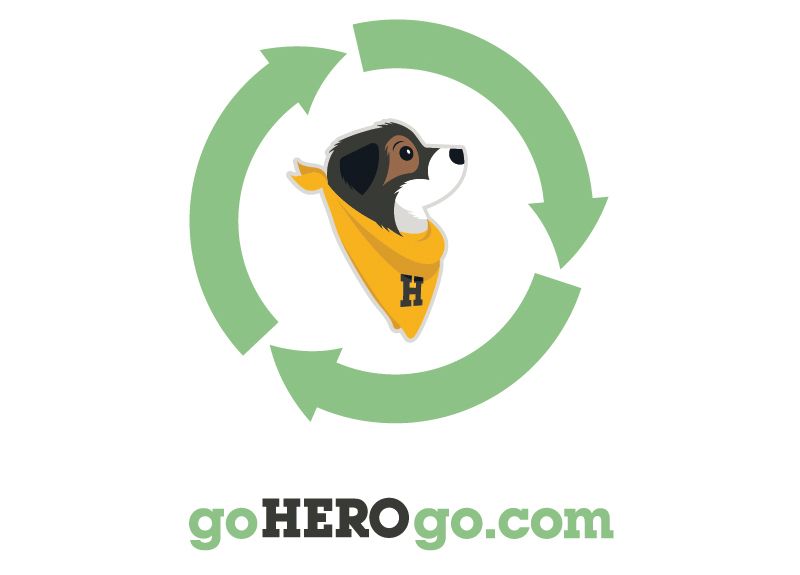 At Hero, we go to great lengths to help dogs and we also want to do what we can to help the planet. This is our commitment to doing both: Helping Pets + Going Green.
Trying to convert our ordering process to a more digital one. We encourage all of our customers to go through our new website at goherogo.com to place and pay for their orders. This will help eliminate some of the excess paper waste that we produce every day.

Using smart shipping practices. We try to reuse our boxes as much as we can and bring our used cardboard out to the recycling center every week. We prefer to use biodegradable noodles for shipping our casting kits and sending you your finalized brace.

We'd love your help to try to minimize waste. When you ship your cast back to us consider shipping it back in the same box we shipped the kit to you in. If the cast is for some reason too large, you really don't need anything more than a box just large enough to accommodate the length of the cast.

When it comes to packing the casts, they are made from a durable fiber glass tape and are not fragile if the cast is made correctly. A very minimal amount of bubble wrap will be sufficient when shipping your cast back to Hero.

If you take your casts to FedEx or UPS to ship, they tend to "play it safe" and overpack the casts using excess bubble wrap/noodles to protect the casts. You can request that these businesses use "minimal packing materials" when shipping the cast back to us.

Thank you for doing business with Hero, and thank you for helping us leave a smaller carbon paw print.