Meet Ben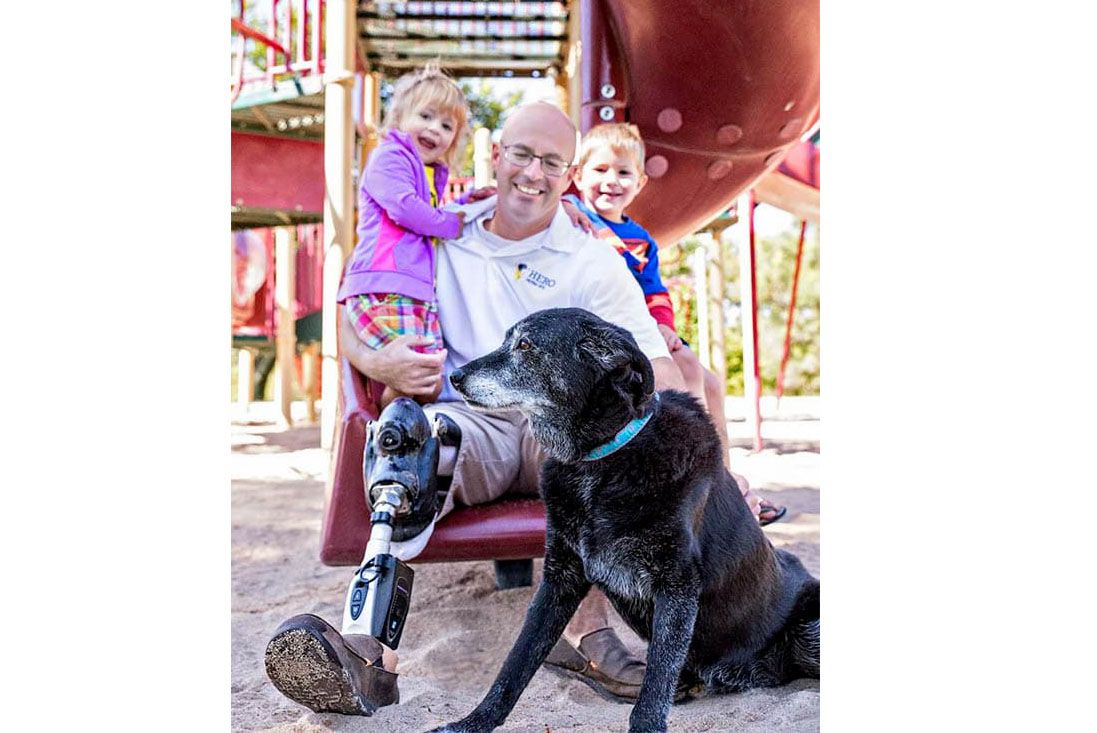 What is a hero? A hero is someone who saves the day. Someone who is tough. Who's loyal. Full of courage, who cares more about others than himself.
When we created our company, Hero Braces (formerly known as Ace Ortho Solutions) we knew how important your dog is to you. Your dog is there for you all the time. He's there to protect your family. He never complains. Never backs down from a challenge and lives to just spend time with you. It's heartbreaking to watch the spirit decline when your hero's been struck with a debilitating mobility issue.
I know how important being able to staying active is to the spirit. I am an amputee myself. When I was 16 years old, I was diagnosed with bone cancer. After 5 years of surgeries and setbacks and rehab and more surgeries and more setbacks, my leg was amputated when I was 21 years old.
I was always an active runner, and you can imagine how devastating this was on my young psyche.
I was introduced to wheelchair basketball in college, and my world changed. I came to realize that life was not about what I couldn't do, but what I could do. I stopped focusing on my limitations and realized how much potential there truly was in life.
Not just for my mobility, but in every aspect in life.
While being fitted for my prosthesis, I quickly became disappointed by the products the so-called "experts" prescribed for me. Not only were they uncomfortable and clumsy, but they were so ill-fitting that they created additional medical problems for me and did not increase my mobility whatsoever.
That's when I took matters into my own hands. I took my background in engineering and enrolled in prosthetic and orthotics school at the University of Texas Southwestern Medical Center in Dallas
I created companies to help others like me find solutions to their mobility problems. My goal was to help show other people how they too could live life without limits.
After years of working one-on-one with humans providing counseling, treatment and devices for people in need of braces, orthotics and artificial limbs, I decided to extend my knowledge and help animals as well.
We are excited to see what the future brings for Hero. We are excited to help as many pets as we can realize life without limits. We are excited to help your Hero get back up and save the day once again.