Helping Chloe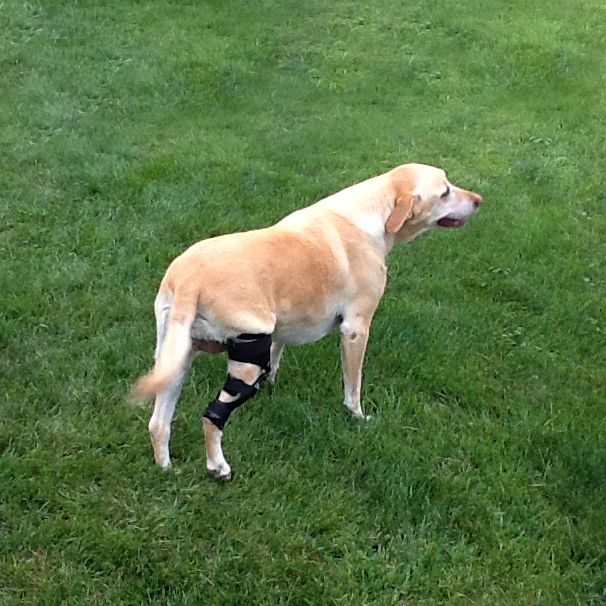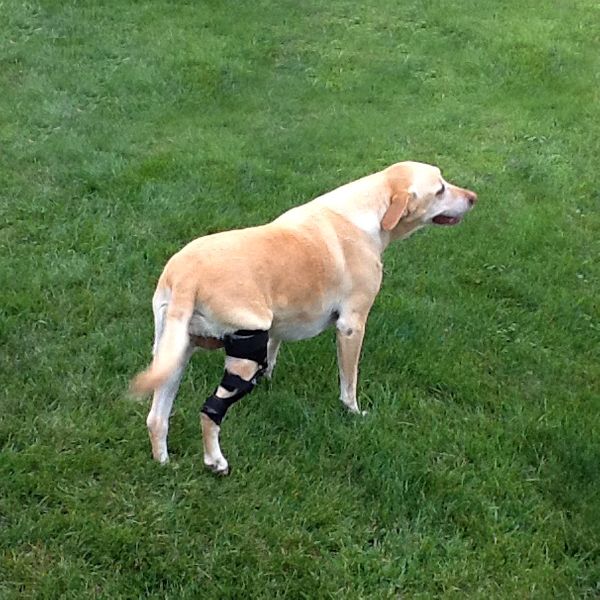 It was a cold January day in an already cold and snowy Illinois winter. Diane noticed that her 8 year old yellow lab, Chloe, had come limping back into the house after playing in the snow. Diane dismissed the idea of anything serious, thinking that maybe she had just slipped on some ice and would heal on her own.

A few months later, Chloe needed to have some teeth pulled. She did not do well with the anesthesia, and the experience was traumatic for Chloe and her owners. Her vet did get a chance to check her leg again at the appointment but, not noticing any obvious injury, wanted to monitor her condition.

A week later, Chloe was playing in the backyard. She took off running and returned to the house hobbling on only three legs. She was unable to put any weight on her right rear leg at all.

The vet confirmed that Chloe had torn her ACL and recommended surgery. She thought that Chloe had probably suffered an initial injury sometime in January, and it was her vigorous playing that caused the final damage.

After Chloe's unfortunate dental experience, Diane was very hesitant to put her beloved pet under anesthesia again. Surgery also can sometimes be expensive and traumatic for certain dogs. She didn't think that surgery was the best option for her dog, so she did a little research.

Diane found out about Hero online and discussed the idea of bracing with her vet. The vet and Hero worked together to make sure that Chloe was properly fitted for her custom leg brace and worked with the family on a plan for her rehabilitation.

"I can't express how relieved my husband and I are that we were able to help Chloe without having to put her through surgery. She is so excited to go for walks again. She had a rough few months and I actually believe she was depressed. It was painful for her to go outside in the yard and walks were totally out of the question at that point. I realize it's only been a few weeks but what a change it has made in her. I'm so relieved and excited!"
Diane is a hero in our book!