Torn ACL in Dogs: Is Surgery the Only Option?
There are several options to help your dog with a torn ACL. Dr. Brumett gives you several in this blog post. Help your furry friend today!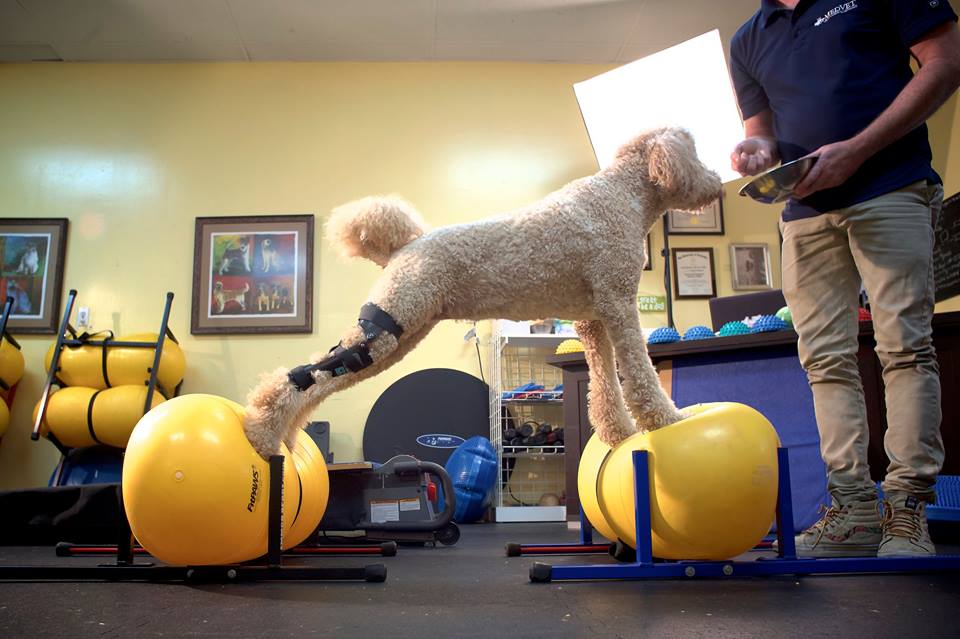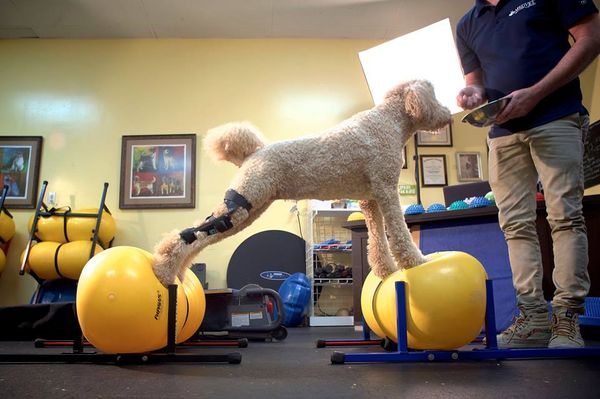 If you found this post, likely something bad just happened to your furry friend's leg?
You may be searching for a perfect solution, answers you have not heard yet. Worst case, you may even wonder when to put down a dog with a torn ACL.
First, DON'T; euthanasia is NOT the answer for this injury. There are lots of options to help a dog with a torn ACL. Dr. Brumett talks about them in this article.
Let's see if this sounds similar to your situation...
It's just like any other day; you playing fetch with your dog, or is it?
Normally, you throw the ball, he runs after it, and returns, tail wagging.

YET, today, he doesn't return right away. When you go find him, he's hopping back, unable to put weight on his rear leg. But he's still proud to have brought you the ball!

A trip to the vet reveals to you that your dog has suffered a cruciate ligament tear – essentially a torn ACL in dogs. Your vet says he needs surgery, but it will cost several thousand dollars. You are also concerned about putting your 10-year-old golden retriever under anesthesia. PLUS, you hear it is very likely they will tear the other ACL within a few years. Sooo...is surgery the ONLY option for an ACL tear in dogs?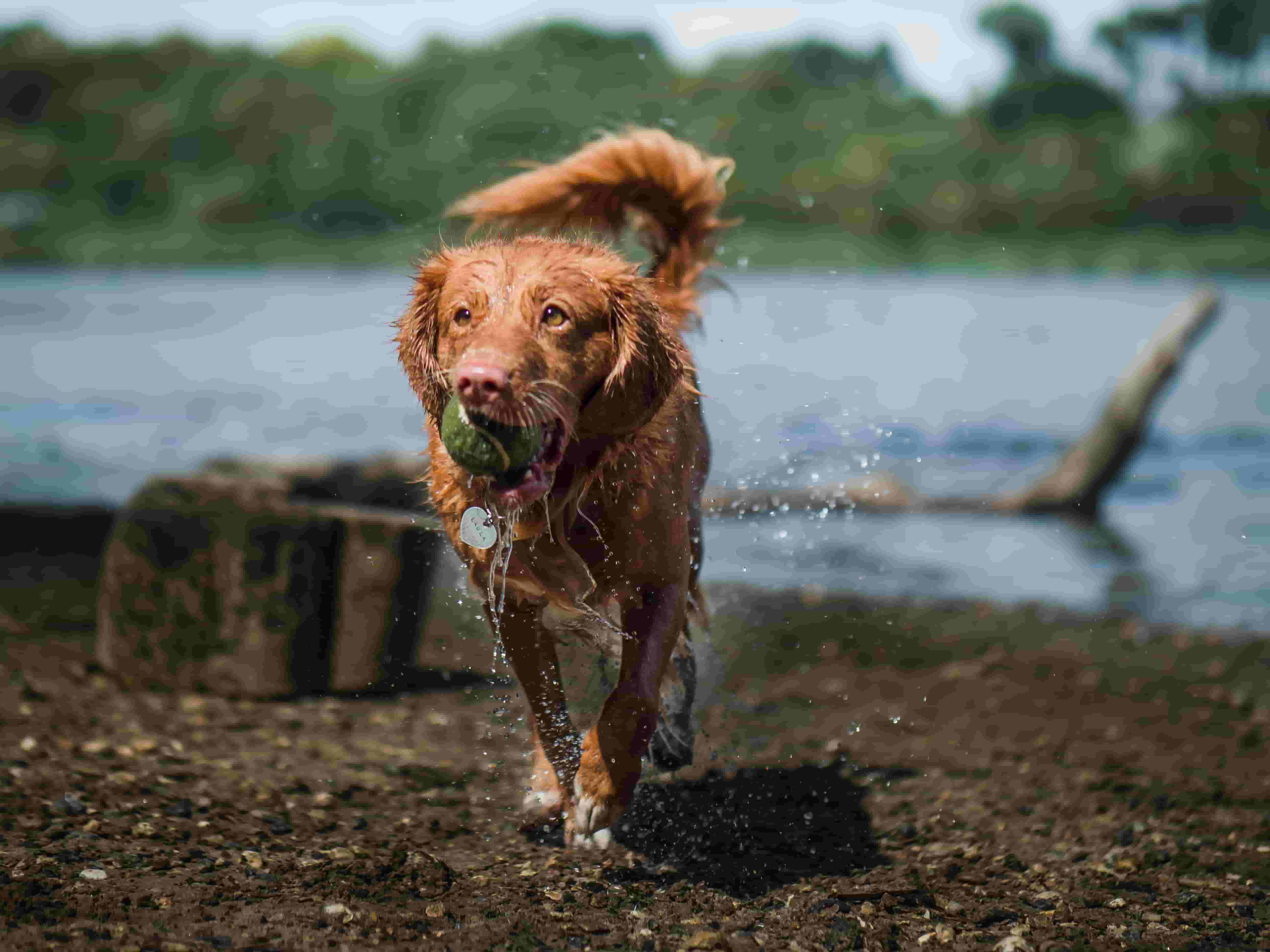 Although surgery is considered the "gold standard" for cruciate ligament tears in dogs – according to veterinarian Dr. Paul Brumett, Certified Canine Rehabilitation Practitioner and owner of Animal Tracks Rehabilitation and Fitness LLC in Colorado – there are other alternatives when a dog's advanced age, financial concerns or a health issue such as liver or kidney disease makes surgery impossible.

A cruciate ligament tear creates an unstable knee in the dog.

"It stretches the other ligaments and joint capsule of the knee, which creates a lot of pain," Brumett said.

The dog will experience swelling and great discomfort and won't be able to put any weight on the leg.  

Something must be done – so what are the other options?

Medication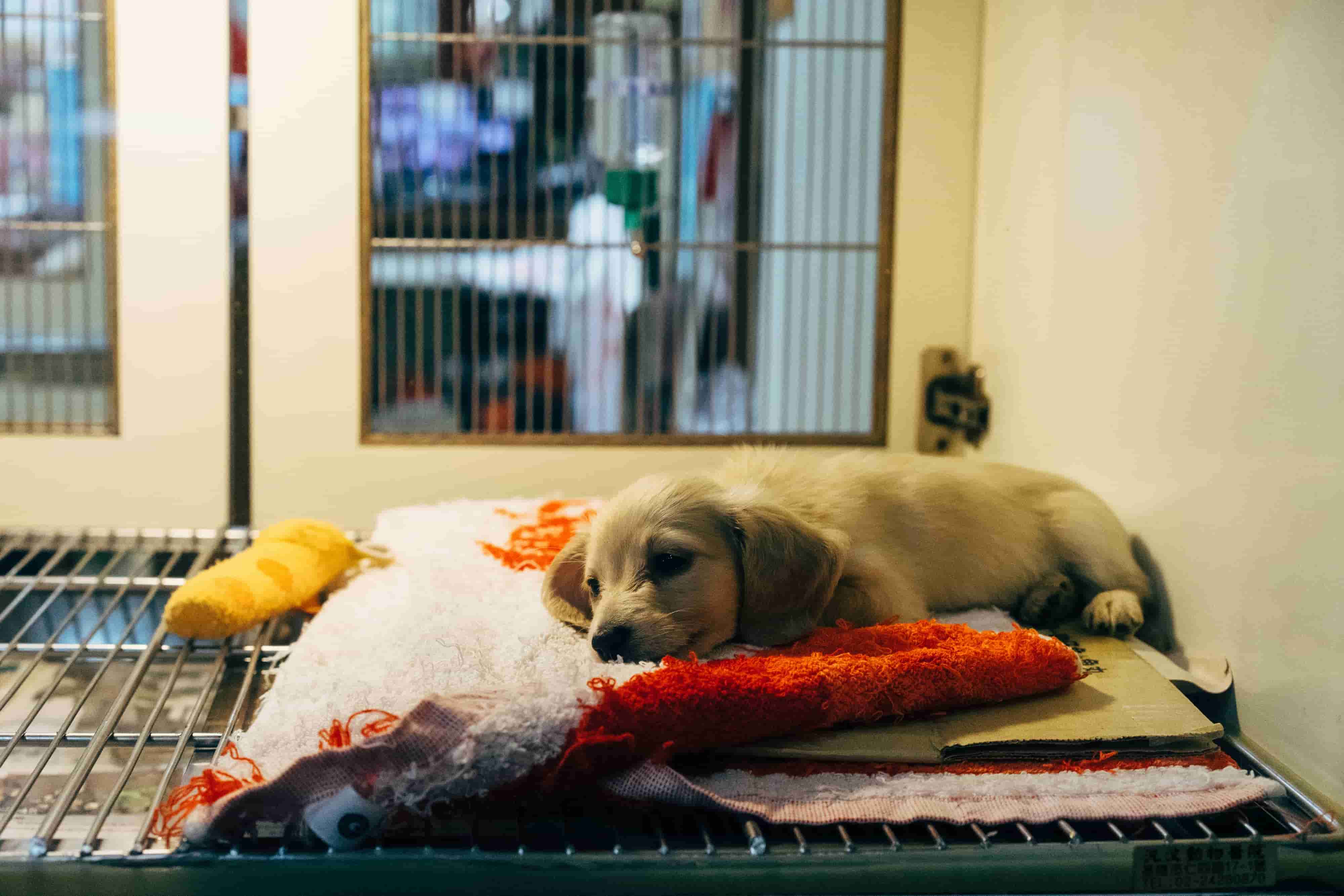 Pain management with conventional medications, as well as nutritional supplementation, is one route pet owners can take when dealing with cruciate ligament tears. However, since many pain medications have side effects when used over time, it is not ideal for long-term use – which Brumett considers more than a couple of weeks.

"One of the things that I like to do is try to get these guys off the pain meds as soon as I can," he said.

Non-steroidal anti-inflammatory drugs (NSAIDs) are the most common type of pain medication used, but they can cause liver and kidney problems, including failure of those organs in some cases, as well as gastrointestinal issues. Though Brumett said most dogs can be safely managed on these medications for several years, he prefers using nutraceuticals like veterinary glucosamine and chondroitin sulfate complex, chondroprotective, essential fatty acids, and hyaluronic acid that can all help with joint health.

Another downside of treating with medication only is the crating that is required to keep pets from overworking or worsening the injury.
"Many 5-year-old labs will play through an injury and make it worse," said Brumett. "So if the pet can't be under direct supervision, then keeping them in an appropriately-sized room or appropriately-sized crate makes sense until they are sufficiently healed to do more."

He added that, ideally, dog pain relief is done along with rehabilitation and bracing.

Orthotics
Orthotics, or bracing, such as a Hero Brace, offers an alternative when surgery is not possible, according to Brumett. The knee orthotic maintains the knee in position so the dog can walk again. Because the canine species has so many shapes and sizes, we custom-make each size for comfort and optimum support.

"What we're doing is stabilizing the knee," said Brumett, who works with the company.

He added, "Pets that are wearing a stifle brace can be walking better in a day. We start out slowly and progress over a couple of weeks to get them used to it and to increase their sporting/workload."
Rehabilitation
Brumett advises using an orthotic like Hero in conjunction with canine rehabilitation. Many modalities may help, including laser therapy, pulsed electromagnetic field therapy, acupuncture, and hydrotherapy.

He said his rehab facility starts cruciate ligament treatment with ice therapy followed by heat therapy to help with that intense swelling and pain.

As part of hydrotherapy, rehab may involve using an underwater treadmill. The water itself serves as a support to the dog's body and movements. The amount of support is adjusted by changing the water level: the more the dog's body is submerged, the more support he receives as he walks on the treadmill.

"Rehab helps maintain strength, balance, and mobility," said Brumett. "[It] can decrease recovery time and increase comfort; increasing the strength, balance, and mobility of a pet lessens the workload on the joint. A healthier and stronger joint needs less pain medication."
Ultimately, it's up to the pet owner as to what course to take, but there are some options. Brumett said dogs who have a cruciate ligament rupture yet don't have surgery, rehab, or bracing can develop some level of stability on their own in six to 12 months – and these dogs are typically comfortable going on walks, running, or jumping.

With a brace, a dog can be back out playing in just a few weeks.
More About Knee Braces for Dogs
For worried owners and dogs dealing with a torn ACL injury, it can be a frustrating experience if surgery isn't an option (at least for right now) and medicines only manage the pain or, worse yet, they give your dog a false sense of security, encouraging them to play harder and risk further injury. As the lightest weight dog knee brace available, a Hero brace can give your favorite canine relief from their suffering and increase their mobility. Plus, the easy on/off suspension band makes removing and applying the brace as straightforward as attaching a collar or leash. Furthermore, the lightweight co-polymer plastic is durable and waterproof, so even a swim isn't out of the question.
Specially designed to resist motion that can cause further injury, inflammation, arthritis, and atrophy of the leg's muscles, Hero knee braces allow your dog to return to normalcy while their leg heals. Better than risky surgery and drowsy drugs, especially for older dogs, a Hero brace is nothing like those old, complicated and tired leg straps that don't do much of anything to prevent bad movements as their velcro and straps loosen. A Hero brace, on the other hand, is made of rigid plastic, providing consistent support for as long as your dog needs it.

In fact, some dogs are so filled with excitement with a Hero brace on that they jump for joy -- literally! We've seen and heard stories of many happy customers playing fetch, and frisbee, going on hikes, and doing other activities that they loved before their injury. And we're so delighted that we were able to bring back their mobility and confidence so that they don't miss a single moment with their adoring families. With no need for anesthesia or other tricky treatments, the Hero dog knee brace is an excellent way to give relief for a torn ACL in dogs, whether surgery is in their future or not. Go hero go!
See these additional (HB) Torn ACL Blog Articles
Do Knee Braces Help Dogs?
Torn ACL in Dogs - How Braces Help
Dog ACL Brace Review - Dr. Carrie Adrian
4 Tips - The Perfect Dog Brace Cast
Wheeler Conquers The Great Outdoors With A Torn ACL
Helping Chloe