Benson Battles Cushing's and ACL Tear: Wins!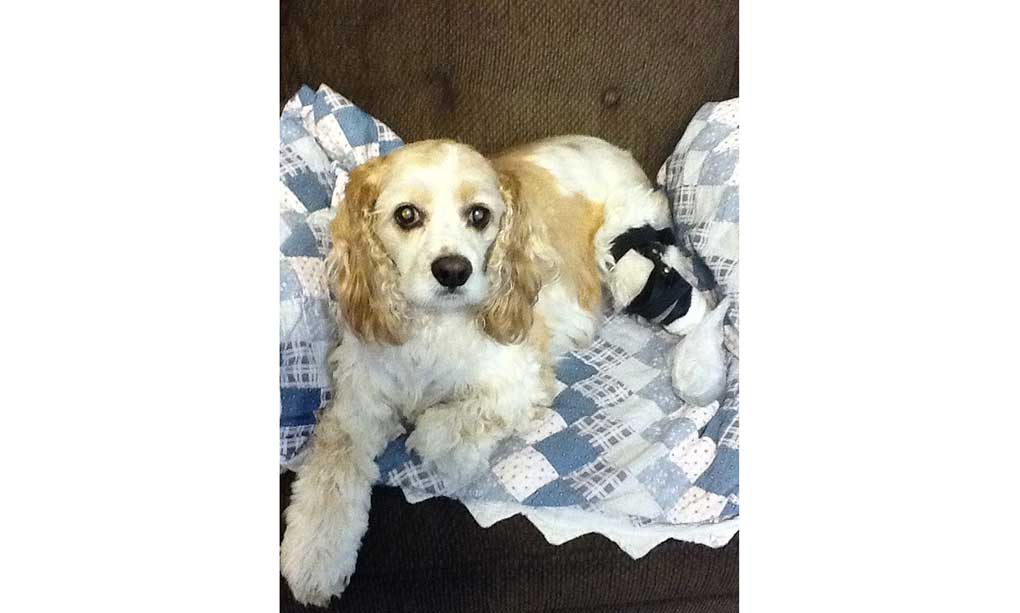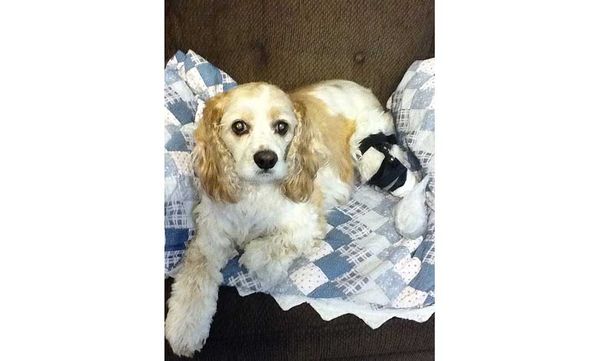 Benson was born November 21, 2001. He is a parti-colored Cocker Spaniel that sat up and begged for Maria Lowe to take him home 13 years ago. Since then, he has been the joy of the Lowe family's lives. They love to dote on him and treat him like royalty. As a matter of fact, anyone who comes into contact with the family jokes about a desire to be reincarnated as a Lowe family pet.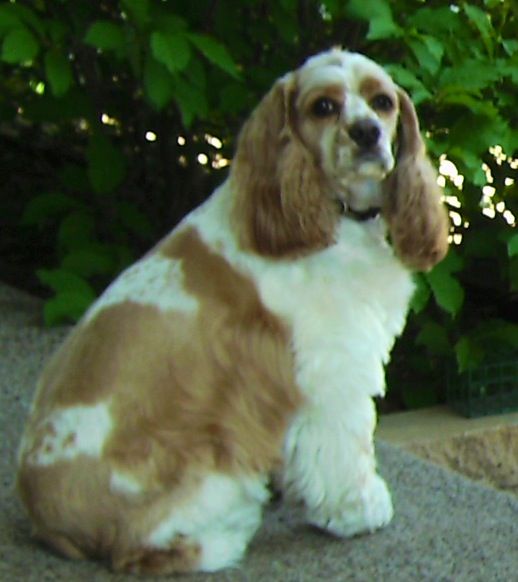 As a young dog, Benson loved to play frisbee and seemed to fly through the air to catch it. As Benson aged, he slowed down, and although some of that had to do with the normal aging process, Benson has also had some tough times physically. During his 13 years, Benson has had several surgeries for tumor removal and is currently battling Cushing's Disease.
Two years ago, Benson became very sick, running a fever of 105. The family quickly brought him to the ICU, but the prospects seemed grim. After the tests and blood work, Benson's vet, Dr. Gordon Schmucker from Lisbon Vet Clinic in Lisbon, Ohio was unable to determine what was wrong. He suspected there were complications with the Cushing's Disease and Benson's immune system. Benson did make a recovery but lost some of his hearing and became sensitive to different medications.
A few months after he recovered, Benson tried to jump up on the bed and fell back crying with a limp. During a quick phone consultation, Dr. Schmucker recommended aspirin and monitoring. A few days later, the vet was able to examine Benson and made the official diagnosis of a torn ACL. Worried about what it could do to Benson's weakened body, Dr. Schmucker did not want to recommend anesthesia. Surgery was ruled out as a treatment option. He recommended seeing how Benson would do letting it heal on its own.
Maria's son, Eric is a local middle school assistant principal and athletic director. He knew that humans benefit from proper bracing when they injure their ACLs and thought he could find something similar for animals online. He found Ace Ortho Solutions, now known as Hero Braces.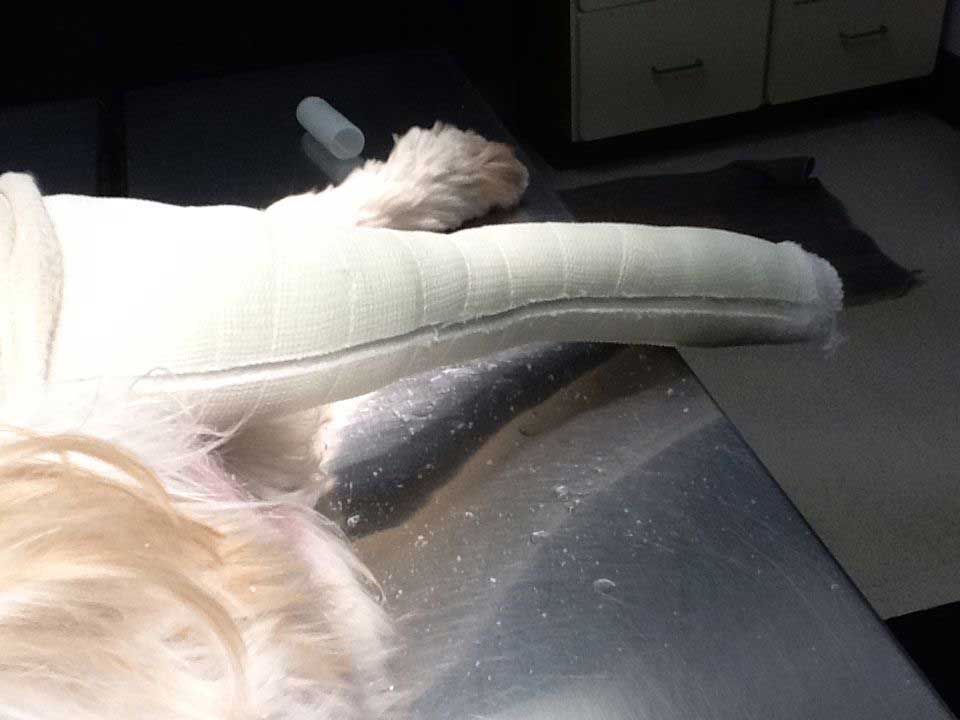 Dr. Schmucker was unfamiliar with bracing for dogs but agreed to cast Benson. He did express concern that Benson would wind up just chewing the brace because of previous experiences with him but was interested in trying it as an option.
When the knee brace arrived, Benson never looked back. It almost seemed like he knew it made his leg feel better and totally accepted that fact. He never chewed or bothered his brace.
Nowadays, Benson doesn't play as much as he used to due to his age. He can still run along the fence and chase the mailman and the UPS man, who really get a kick out of him. All around, the family reports that he gets around very well. The veterinarians at the clinic are amazed, and Benson is a celebrity there.
Maria and her family would recommend Hero Braces to anyone who may be looking for options for their pet, "Thank you so much for creating them and for all of your compassion and help. Hero is an outstanding place to deal with, and Monica is so helpful. Cannot say enough about what this brace and Hero have done."