Bionic Pickles - Dog ACL Success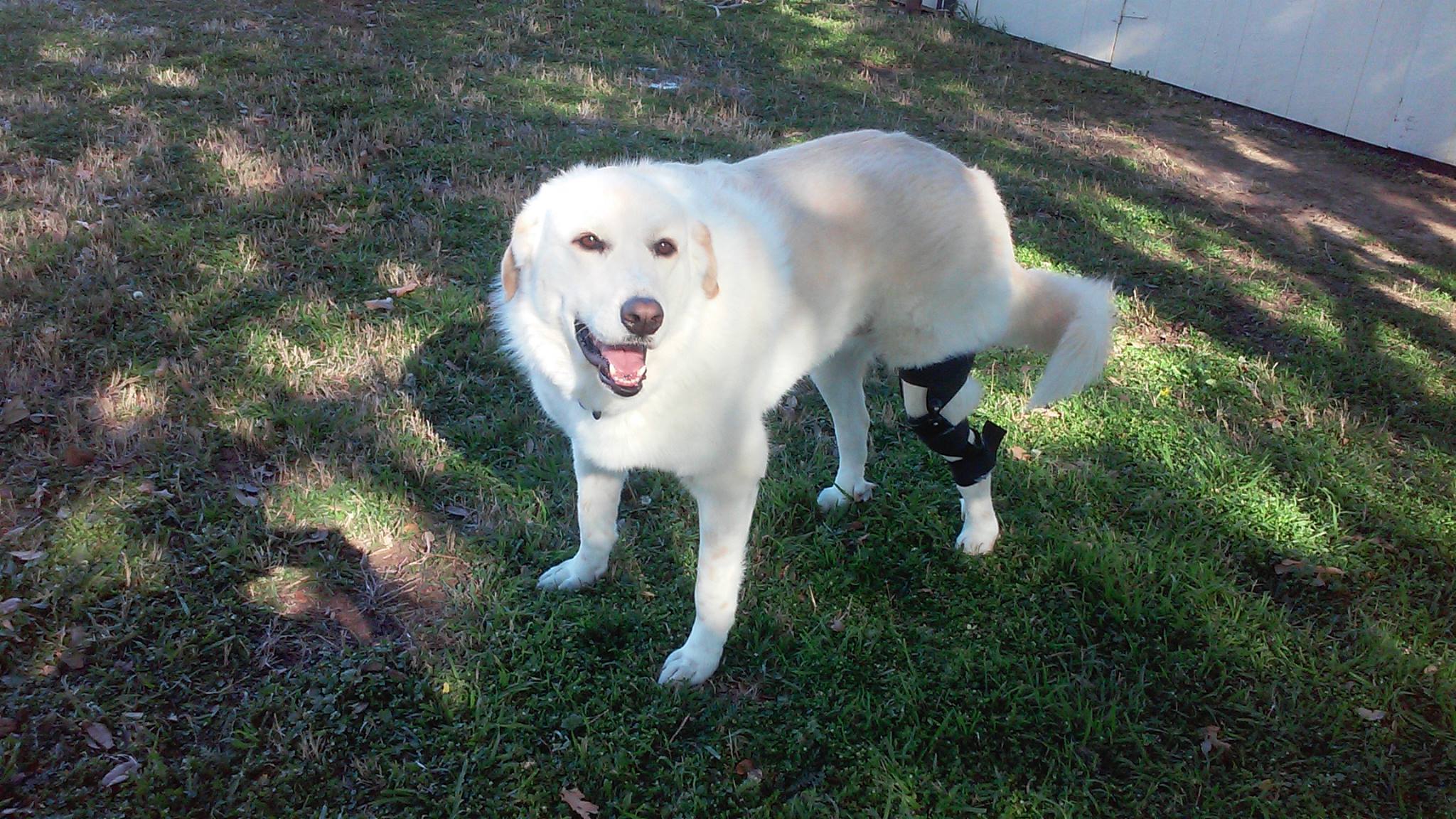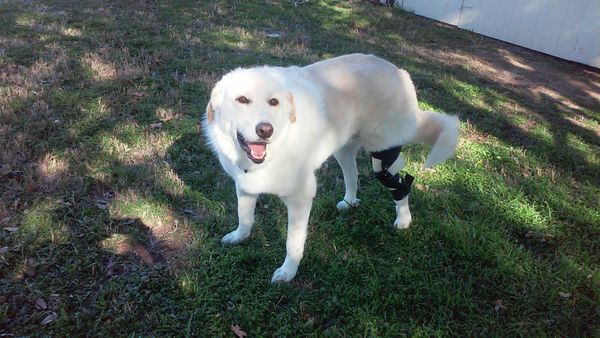 When Alisha says "hold the pickles," she's not talking about a burger. She's talking about her almost three-year-old Great Pyrenees/Akbash-mix Pickles.
Alisha has been holding and snuggling Pickles since the rescue dog was six weeks old. Pickles had been battling a severe case of parvovirus and struggled with respiratory issues for months with a less than 50% chance of survival. After fighting back with a mix of medications, steroids and a whole lot of moxie, Pickles pulled through.
Just this spring, Pickles was playing with her sister Popcorn (I know. Adorable.) when she made a quick turn on the wet grass and let out a yelp. Alisha's father-in-law, a veterinarian, knew immediately that Pickles had torn a ligament.
The family's local vet recommended surgery, but Alisha was apprehensive. She was concerned about complications with the hardware required for the recommended surgery. She was worried about future injury after the surgery. She was also apprehensive about the 6 months recovery time and wondered how Pickles would be able to remain immobile with three other active dogs in the house. Alisha decided to look for other options.
Alisha's husband had torn his ACL a few years earlier (a similar injury to a dog's CCL tear). One of the options his doctor had recommended had been a non-surgical route with bracing. Alisha knew that if that was an option for humans, there would have to be something similar for dogs. That is when she found Hero Braces.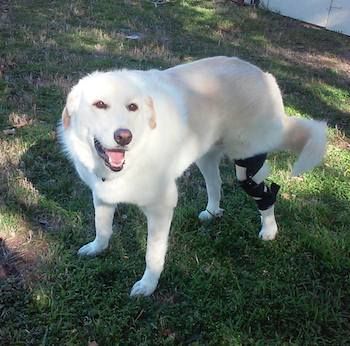 "The durability and the science behind the brace is pretty impeccable. Now Pickles and her dad have matching braces; it's crazy how much the braces function and resemble one another."
Since Pickles has received her ACL brace, the family is amazed at how active she has become again. She runs and is able to keep up with her pack. When Pickles is in her brace, she acts like a puppy again. Alisha says that Pickles gets excited to put it on and has never shown any discomfort, "We call her our little bionic pup."
Bionic Pickles. Sounds like a great superhero name to us.