Atlas Rehabilitation for Canines: How one dog made a difference
Every veterinarian we went to only gave us one option: crate rest and medication. Not satisfied with that answer and as a physical therapist, I knew more could be done.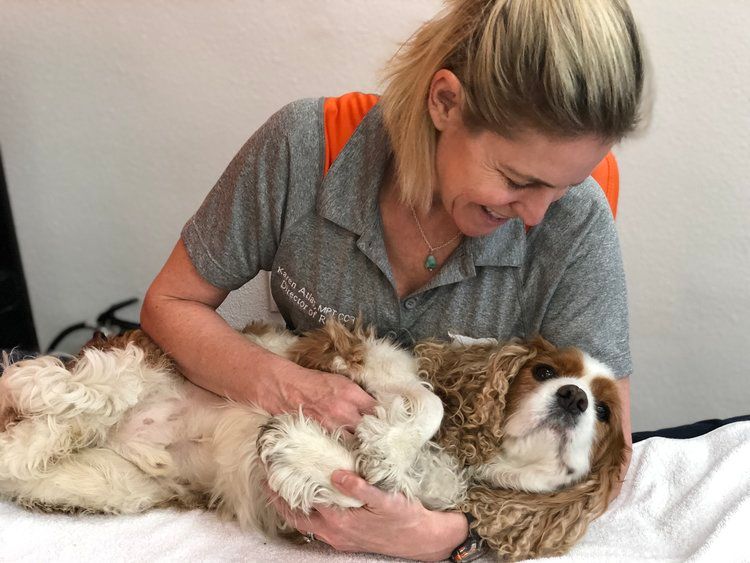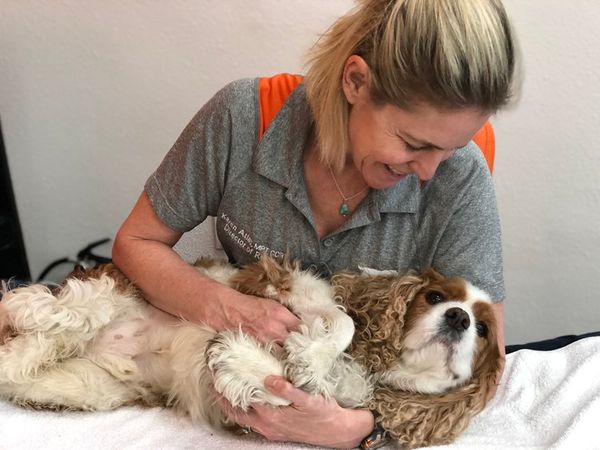 A dog profoundly changed the course of her life.
His name was Teddy and licensed physical therapist Karen Atlas adopted him unexpectedly. He had an injury that resulted in forelimb lameness.
"I took him to several veterinarians to find out what I could do to help him," said Atlas. "Every veterinarian we went to only gave us one option: crate rest and medication. Not satisfied with that answer and as a physical therapist, I knew more could be done."
In order to offer Teddy the best care she could, she took matters into her own hands. After more than 12 years treating humans, she changed careers.
"Knowing I had a gap in my physical therapy education to treat animals, I sought out additional training specifically to learn how I could transfer my skillset and education from humans to animals," she said.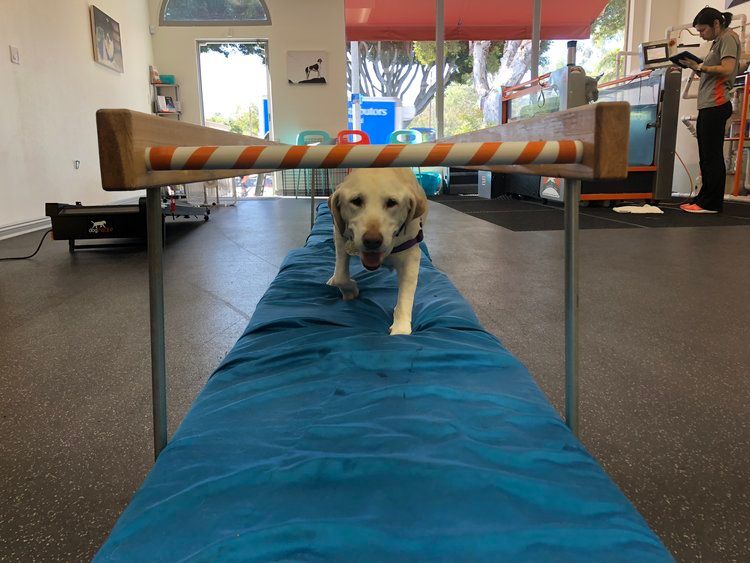 She enrolled in the Canine Rehabilitation Institute and earned her certification as a Canine Rehabilitation Therapist in 2008.
"Teddy came into my life in an unexpected way and he forever changed my life in the most profound and wonderful way," she said.
Learning how to help Teddy gave her the ability to help many other animals.
"The transition from human musculoskeletal and neuromuscular anatomy and function to animals is much less difficult [than] one might think," she said. "Growing up, I have always had a deep affinity for and connection with animals, so being able to combine my passions has truly been a blessing."
In 2017, she opened up her own business and the schedule has been full from day one. Atlas Rehabilitation for Canines (ARC) in Santa Barbara, California has grown into a pioneering, state-of-the-art animal physical therapy clinic using the latest in physical therapy for animals, including manual therapy, customized therapeutic exercise, underwater treadmill, cold laser therapy, ultrasound, neuromuscular electrical stimulation (NMES), pulsed-electromagnetic field therapy (PEMF) and bracing.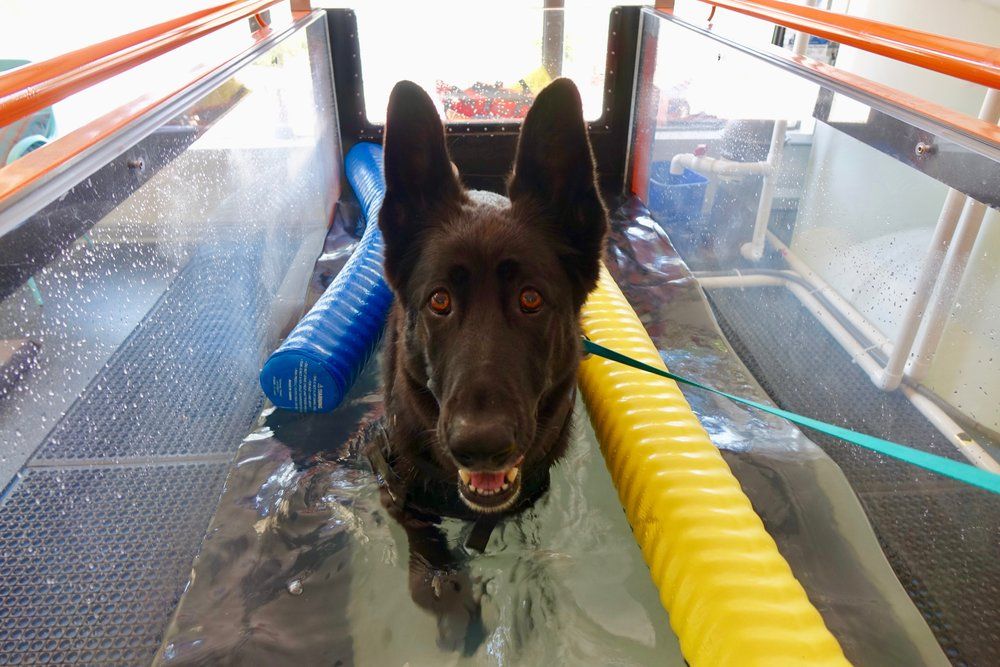 "We've built trusted relationships within our community, which includes our referring vet clinics, animal welfare and shelter organizations, canine sports and performance groups, and canine law enforcement/search-and-rescue organizations," she said. "We strive to get pets back on their paws faster and return them to a happy, healthy lifestyle after injury or surgery, and also help seniors live more comfortably in their golden years."
The clinic brings together experienced licensed canine physical therapists and veterinarians to offer comprehensive alternative care for animals. After the clinic receives a referral from a primary veterinarian, the onsite veterinarian meets with the client and pet to establish a veterinary-client-patient relationship.
"After the initial exam, a physical therapist designs a customized treatment program to meet each pet's needs," she said. "Whether it is the sporting dogs/athletes whose handlers want a competitive edge, the search-and-rescue dogs that need some tune-ups as they train for future deployments, or the sweet, frosty senior faces that need some extra tender loving care for their aging joints and sore muscles, we consistently deliver high-quality care with positive results."
Some will even travel for hours from all over California for treatments at ARC.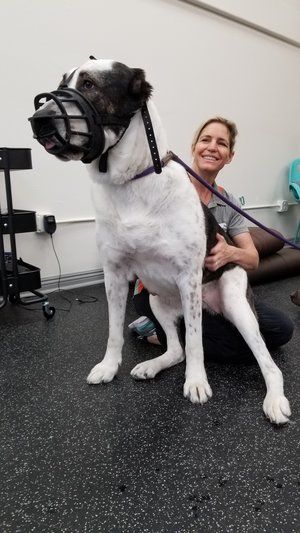 "No two dogs are the same, but we've had some impressive outcomes, including getting multiple paralyzed dogs back to full function — even after their veterinarian had given no hope and recommended euthanasia," she said. "Our clients are very pleased with our effort, attention to detailed treatment plans, and the results. We are thrilled to be able to offer our services to the 805 community — and beyond. It's a true blessing."
Atlas said its their staff that really sets them apart. They have three veterinarians with 60-plus years of combined hands-on experience in client care, vet clinic ownership, mobile pet care and canine acupuncture. And between two physical therapists, they offer more than 30 years of combined experience as licensed professionals.
"Our passion to provide innovative, alternative treatment options has brought clients to us from all over California," she said. "Given the existence of animal rehab clinics across the state, for clients to travel so far to be treated by us, speaks volumes about our reputation. Our service is unique, not only to our local community, but in the state of California and beyond."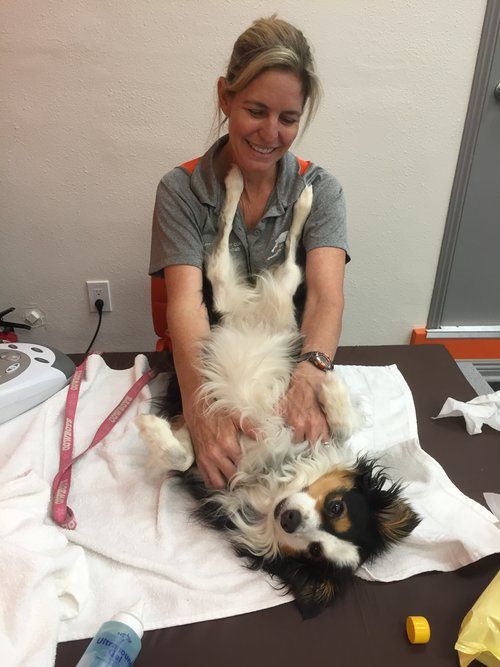 What it really comes down to is a love of animals and passion for helping dogs like Teddy who need help. Atlas has many inspirational stories about their work helping animals — like Lucas, the dog who was rescued after falling off of a cliff in Santa Barbara. ARC helped rehabilitate him so that he could walk again and he ended up finding a forever home.
"We very often partner with local animal shelters and animal rescue organizations and provide discounted, and sometimes free, services to the underserved dogs looking for their forever home," she said. "We also network with these organizations to actively help find homes once the dogs have completed their rehab with us."
ARC has made it part of their mission to work with the community. As another example, Atlas provided care for all the search-and-rescue (SAR) dogs that deployed for the Montecito debris flow tragedy in 2018.
"The dogs — and their handlers — had impossible conditions to work in as they searched for survivors and victims in the days following the tragedy," said Atlas. "After their shift, the dogs went through decontamination and headed over to my clinic where they received veterinary care — by volunteer veterinarians from Advanced Veterinary Services — while I provided body work and cold laser therapy so they would be ready to resume the next day. It was a true honor to serve these heroes."
At the center of ARC is a philosophy of service, compassion, empathy and teamwork.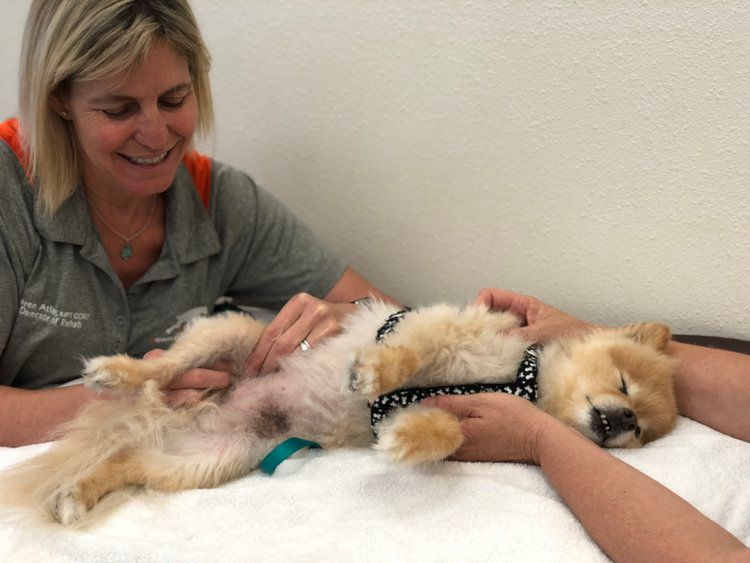 "I would describe my philosophy to be that of a servant leader and I truly believe we are better together," she said. "My business culture is centered on serving others, and I start by modeling the behavior I would like to see throughout my clinic. You will frequently see me reaching for the poop bags and cleaners if that is what is needed to tend to a paralyzed, incontinent dog. I try to model how I would like my co-workers to treat each other and our clients. I was purposeful in developing a business model with limited hierarchy, as I seek to foster a spirit of service rather than competition. We are all on this journey together, and if we can realize that and help one another, life just works better."
Contact ARC at their website here.
See these additional (HB) Featured Professionals Blog Articles
Wheeler Conquers The Great Outdoors With A Torn ACL
Dr. Carrie Adrian has been bracing dogs since 2004
Dog Knee Brace Review - Dr. Michelle Beck