Tech Tips: Custom Brace Break-In Schedule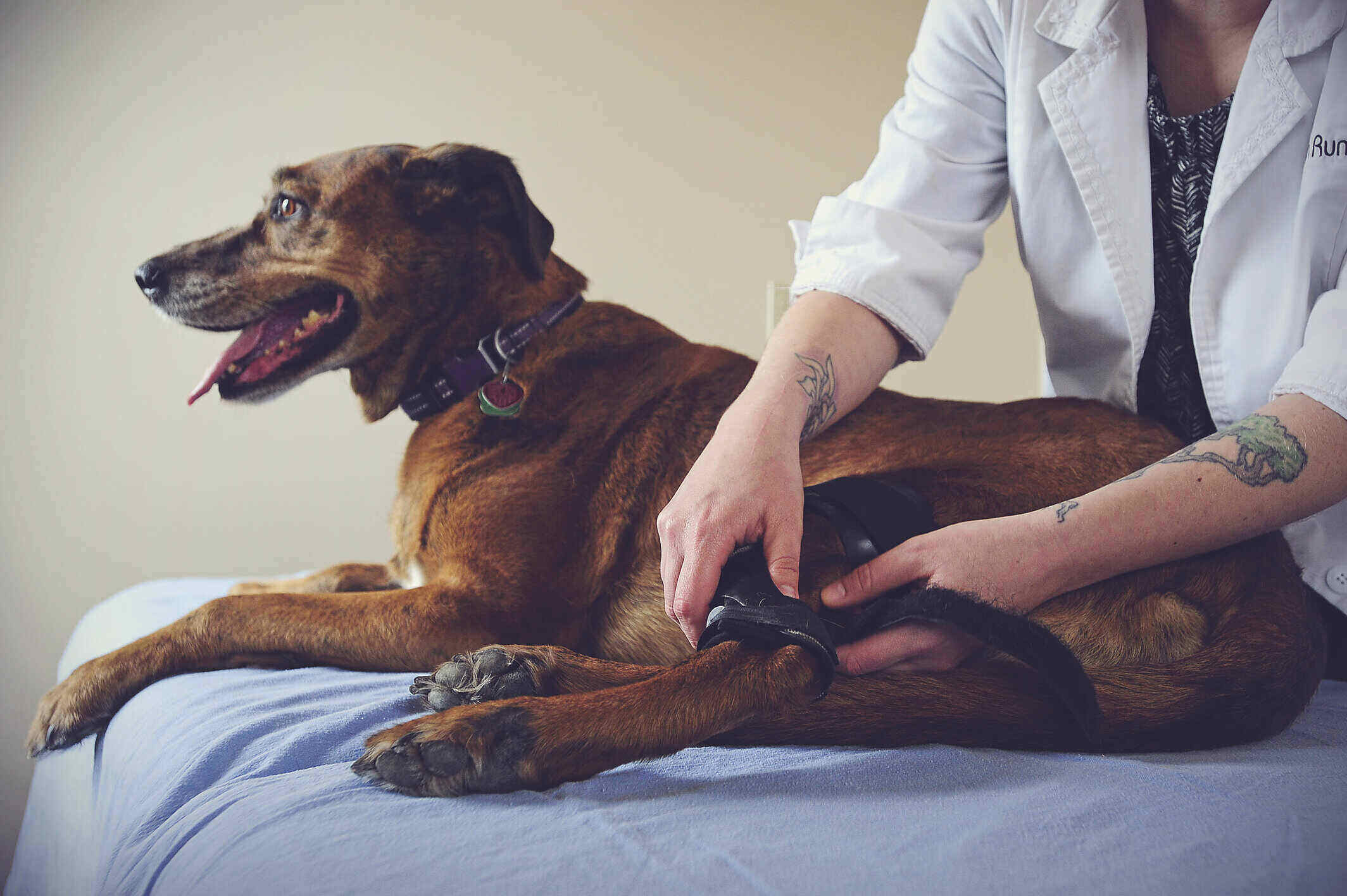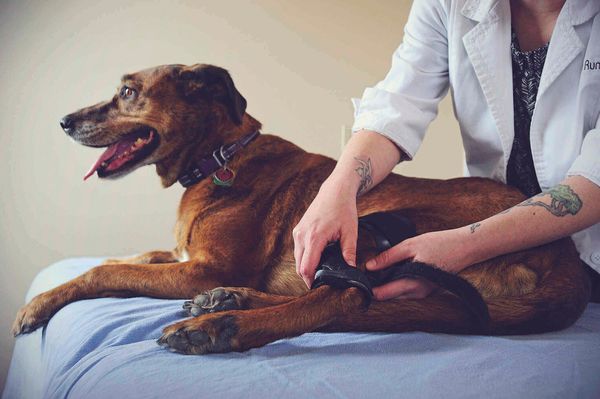 Just like "Breaking-in" a new shoe, it takes some time to get a dog used to wearing a custom wrist, ankle, or knee brace. When I first fit a brace I always go over the "Break-In Schedule". By following this schedule your pet can quickly be wearing the brace 8 to 12 hours a day.
Here's my Break-In Schedule
Day 1 wear 30 mins 2-3 times a day
Day 2 wear 1 hour 2-3 times a day
Day 3 wear 2 hours 2-3 times a day
Day 4 wear 3 hours 2-3 times a day
Day 5 wear 4 hours 2 times a day
Day 6 wear 6 hours
Day 7 wear 8 hours
Continue up to 12 hours a day.
Off at night while sleeping.
Pets rarely chew on the brace because it has a custom comfortable fit. It is wise to monitor your pet the first week to see how they do. If your pet does start chewing anywhere on the Brace please contact Hero Braces.
Being Successful with Proper Strap Tension
Straps and Neoprene cuffs should be adjusted several times a day.  Just like you need to adjust your boot laces on a hike, the custom brace will need to be adjusted several times during the day. This happens because the hair coat compresses, swelling moves out of the limb, or the straps and padding stretch a bit during the "Break-In" period. Once a pet has worn the brace several days in a row you will get a feel for how often to adjust strap tension.
Remember any hair loss from rubbing should be reported immediately so the problem can be addressed by Hero Braces.  Early reporting prevents sores and time out of the brace.
Taking Care of Your Investment
Remember to have your pet wear the brace daily, wash the brace weekly with dish soap and remove hair from the Velcro with a toothbrush. Parts should be air-dried.
Don't use a wire brush for cleaning any of the custom brace parts.  It is too harsh and will damage the brace.
At Hero Braces we are always ready to help and support you and your pet. Give us a call with any questions on our custom wrist, ankle, and knee braces.
By Paul Brumett DVM, CCRP, cAVCA
See these additional (HB) Bracing Tips Blog Articles
Bracing Made Simple
4 Tips - The Perfect Dog Brace Cast
7 Steps to Make a Rational Medical Decision for Your Dog
The Casting/Impression, "As easy as Wrapping a Bandage?!"
Hero Braces Achilles Tendon Protocol - Conservative Management
Swelling and the Custom Orthotic